Time flies when you're having fun! Our new clinic at Trinity has been open for one year. Thank you to all our clients for a fantastic year.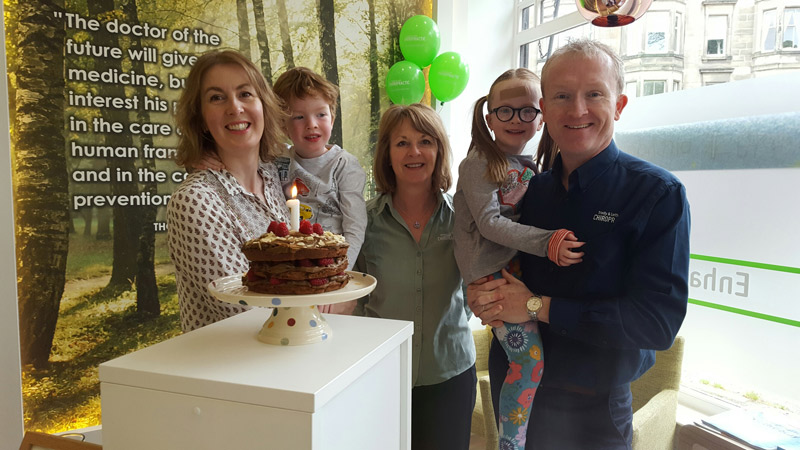 To celebrate we are offering 50% off our Initial Consultation to all new patients and everyone who comes into our clinic this week will be entered into a free prize draw for a range of goodies (Chiropractic treatment, Deliciously Ella cookbook, Living a Life Less Toxic book and massage knoblets).
We were so delighted when our customer survey results showed that 96% of you rated our customer service as Excellent or Very Good and 86% rated our Chiropractic Service as Excellent or Very Good.
We are also delighted to see that overall patients are measuring their outcomes from chiropractic treatment with us to be equal to or above the national average for both acute and chronic conditions, as assessed by the Royal College of Chiropractors, MYMOP survey.
In January this year we were awarded two national quality awards by the Royal College of Chiropractors for Clinical Management (CMQM) and Meeting Patient Expectations (PPQM).
But most of all we are delighted to relieve pain, improve health and enhance patient's lives. We love what we do and we look forward to helping more people improve their health – naturally!