Great news! We were awarded a patient service quality award by the Royal College of Chiropractors on 28th January 2015.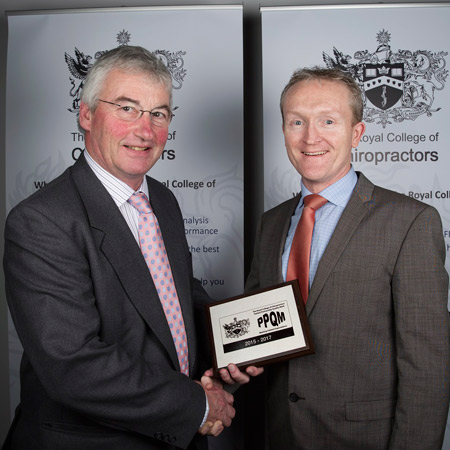 The Patient Partnership Quality Mark (PPQM) is awarded to chiropractic clinics that demonstrate excellence in meeting patient expectations in a range of areas including accessibility, cleanliness and safety and patient communication. The decision to award the PPQM is made by a panel of patients and public who form the Royal College of Chiropractor's Lay Partnership Group.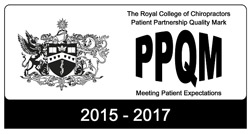 Congratulations and a big thank you to all the team at Leith Chiropractic. The award recognises our commitment to meeting the expectations our patients have when they visit us for advice and treatment. Our aim is to continually improve our levels of service and we always welcome feedback from our patients to help us achieve this.
The award was presented to clinic Principal Dr. Andrew Feltoe at a ceremony in London on 28th January by the Chair of the Royal College's Lay Partnership Group, Mr Hew Helps.