We are delighted to announce that we are opening a second clinic, Trinity Chiropractic, in May 2015 at 4 South Trinity Road, Edinburgh.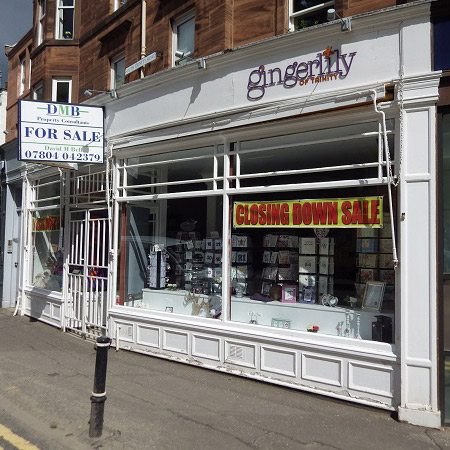 Trinity and Leith Chiropractic shall be managed jointly, all under the direction of founder and business owner, Dr. Andrew Feltoe.
Andrew will work out of both clinics and we are currently recruiting a second chiropractor to assist. Our resident massage therapist Teresa Cadle will also be working from both locations.
Trinity Chiropractic, formerly the gift shop, Gingerlilly of Trinity (pictured), is currently undergoing a fit out to transform it into a 3 treatment room chiropractic clinic. Helping us out on this project are Graphite Studio Chartered Architects, Gregstone Construction Ltd and evolve-INTERIORS.
Dr. Andrew Feltoe says, "It's such an exciting prospect to be opening a second clinic in Trinity. Our award winning business at Leith has been established for over 10 years and we have such a wonderful client base, many of whom we have known for years. Now is a great opportunity to build on this and expand to a second premises where we can offer more people in North Edinburgh improved health and wellbeing through our chiropractic care".
The joint business will be renamed as Trinity & Leith Chiropractic. Current and future patients will have the benefits of two great locations with one great service.
Our website will change to www.trinityleithchiro.com although you can still reach us atwww.leithchiropractic.com.
Our Facebook page is now www.facebook.com/trinityleithchiropractic
If you have any questions or would like more information please get in touch – 0131 554 5855 or info@leithchiropractic.com