Paul Young, Massage Therapist
Helping People to Move & Feel Better!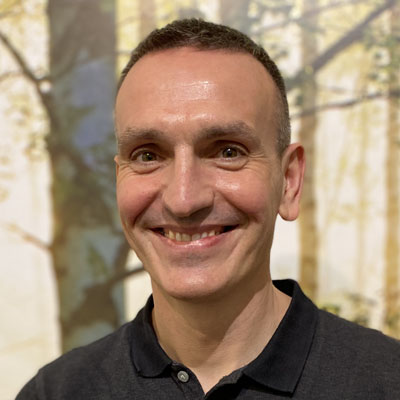 Being active most of my life through football, boxing, running, and going to the gym I have received regular massage, in particular sports massage, for aches and pains that you pick up along the way. Benefits being the reduced muscle tension and easing of pain or discomfort that will get you back to doing what you love to do.
I find working with the soft tissue of the body fascinating. Being able to stimulate the nervous system and feel the response of the muscle softening under your hands is a great feeling, knowing that the tension felt by your client is easing away. Also helping people to move and feel better is a big plus as to why I do what I do.
I studied massage therapy through the Scottish Massage Schools in Edinburgh and earned my Diplomas in Swedish Massage and Remedial and Sports Massage. I have also completed CPD courses doing trigger point therapy through NAT (Niel Asher Technique) on Treating the Complex Shoulder and Treating Hip Pain and Dysfunction. I am a member of the Scottish Massage Therapists' Organisation.
What fulfills me most about Massage Therapy is helping people feel and move better.
In My Spare Time
In my spare time, I like being outdoors. I have recently started hill walking but also like to run and walk our dog. I like boxing and kettlebell classes as well. I also like to read and work on personal development.
I am looking forward to being part of the team at Connect Chiropractic, working alongside experienced chiropractors, and learning more on how to help people get out of pain. Helping them to move and feel their best.

Paul Young Edinburgh Massage Therapist | 0131 554 5855